If you're a social media manager, you know how time-consuming it is to manage several social media accounts for a business.
But you don't have to scramble between platforms and browser tabs to get your job done. A good social media scheduling tool can centralize your work and save you a lot of time and effort.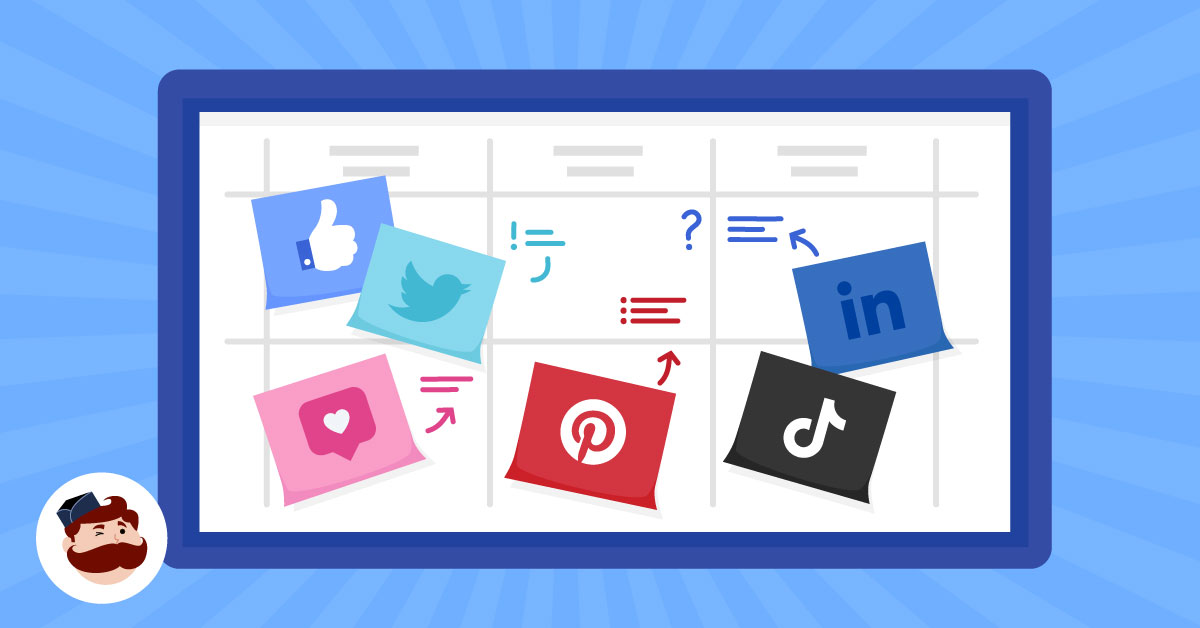 In this article, we're outlining 10 of the best social media scheduling tools out there to help you choose the best one for your business.
What is a social media scheduling tool?
A social media scheduling tool is a software that allows you to plan and schedule your social media content — usually across several social networks and multiples accounts — in advance, from one easy-to-use dashboard.
How do social media scheduling tools work?
Although each tool is slightly different, the basic process is the same:
Upload your content (media files like images or videos) to the dashboard via a desktop or mobile app
Add captions, hashtags, location tags, emojis, etc.
Set a future date and time for publication
Hit the "Schedule" button and sitting back (the social media scheduler will auto-publish content to social media at the defined time).
The benefits of social media scheduling tools
If you use many different social media platforms, social media scheduling tools will be a great addition to your toolkit. Here's why.
Save time. Scheduling tools help you save time by allowing you to prepare and schedule content days (or even weeks) in advance, so you can focus on other parts of your business.
Stay organized. These tools help you keep a bird's eye view and easily review your scheduled social content across all the platforms you use.
Reduce mistakes. When you schedule content in advance, you have more time to proofread and review the posts before they go live.
Post at optimal times. Most social media scheduling tools suggest the best times to post content.
10 social media scheduling tools for 2022
1. Hootsuite
Who it's for: Businesses of all sizes, freelance social media managers, social media and marketing teams, content creators
Hootsuite is a social media scheduling tool that helps businesses of all sizes plan, schedule, and publish social media content. No matter how small or how large your business is, this tool offers powerful features that enable you to grow your social media presence.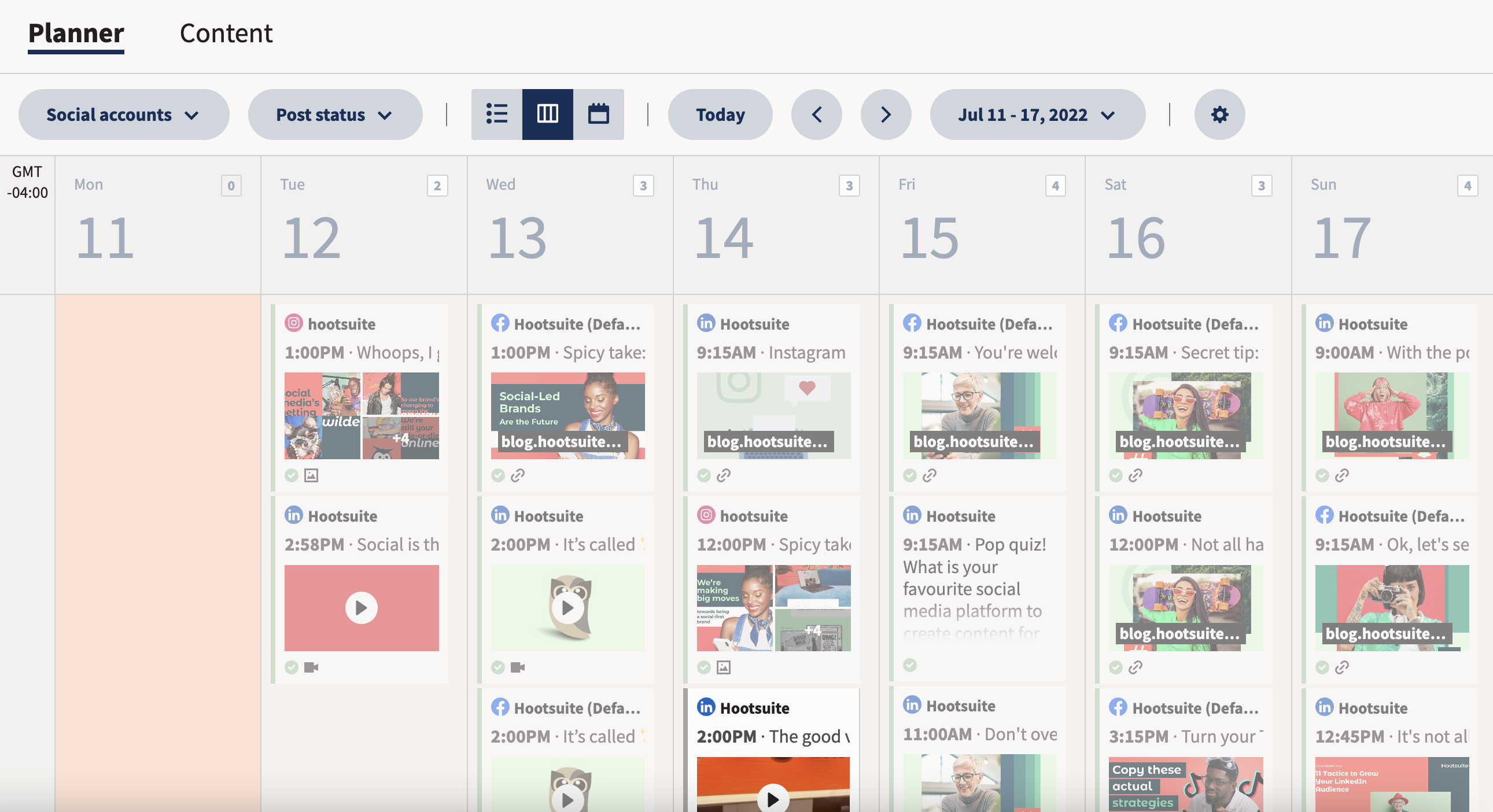 Hootsuite has a whole toolkit of handy scheduling features, including auto-posting, bulk scheduling, and recommendations on the best times to post (unique to your account and audience, based on your own social analytics).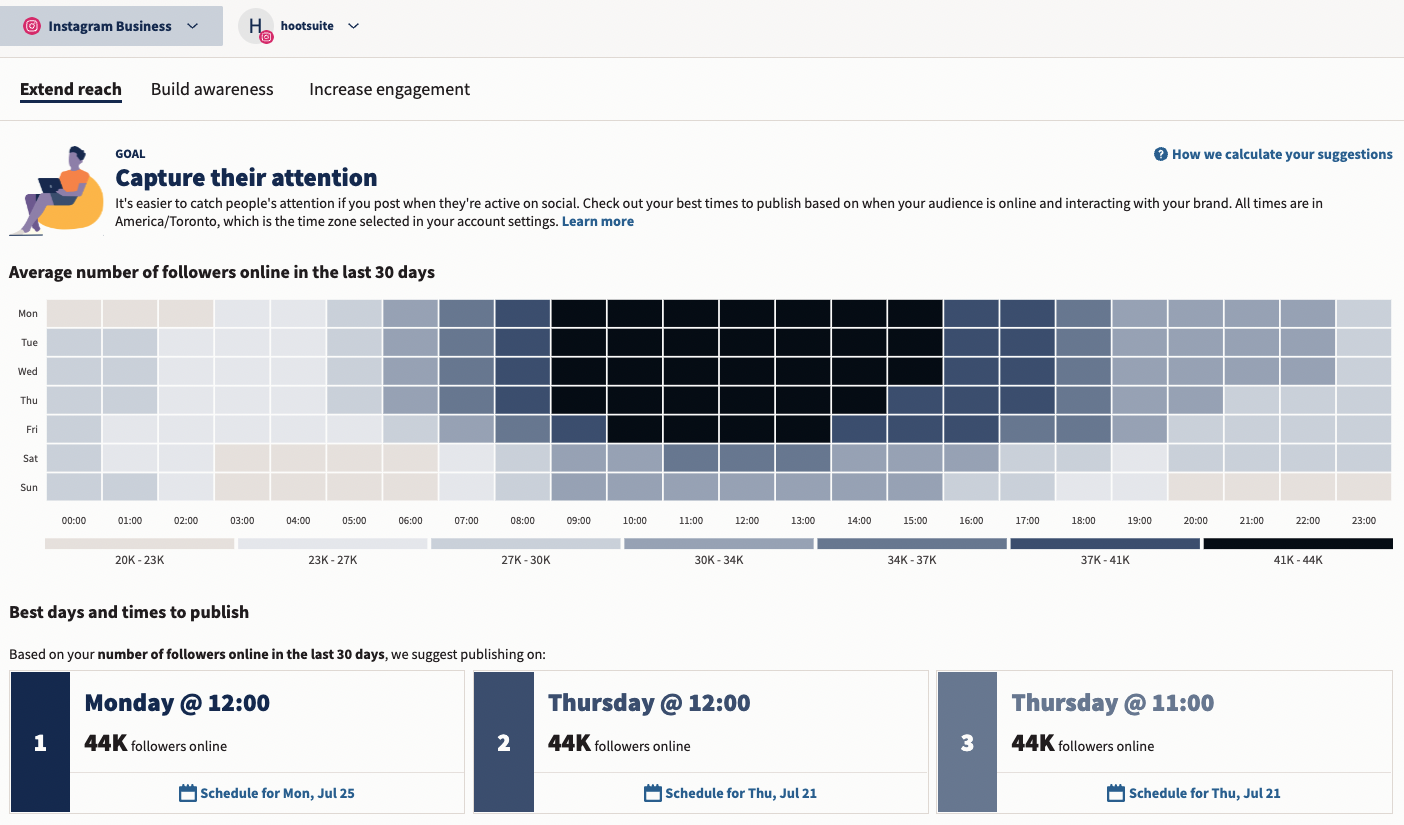 With Hootsuite, you can schedule posts for Facebook, Instagram (Posts, Stories, and Reels), TikTok, Twitter, LinkedIn,